Schedule
Coerver® First Skills
Annual Coerver® First Skills
Salem Indoor
4701 Portland Rd NE, Salem, OR 97305
Salem Indoor
Dates: September 12th, 2023 - June 11th, 2024
Coerver® First Skills Annual Membership (September '23 - August '24)
Annual payment
Coerver® First Skills Annual Membership (September '23 - August '24)
Annual payment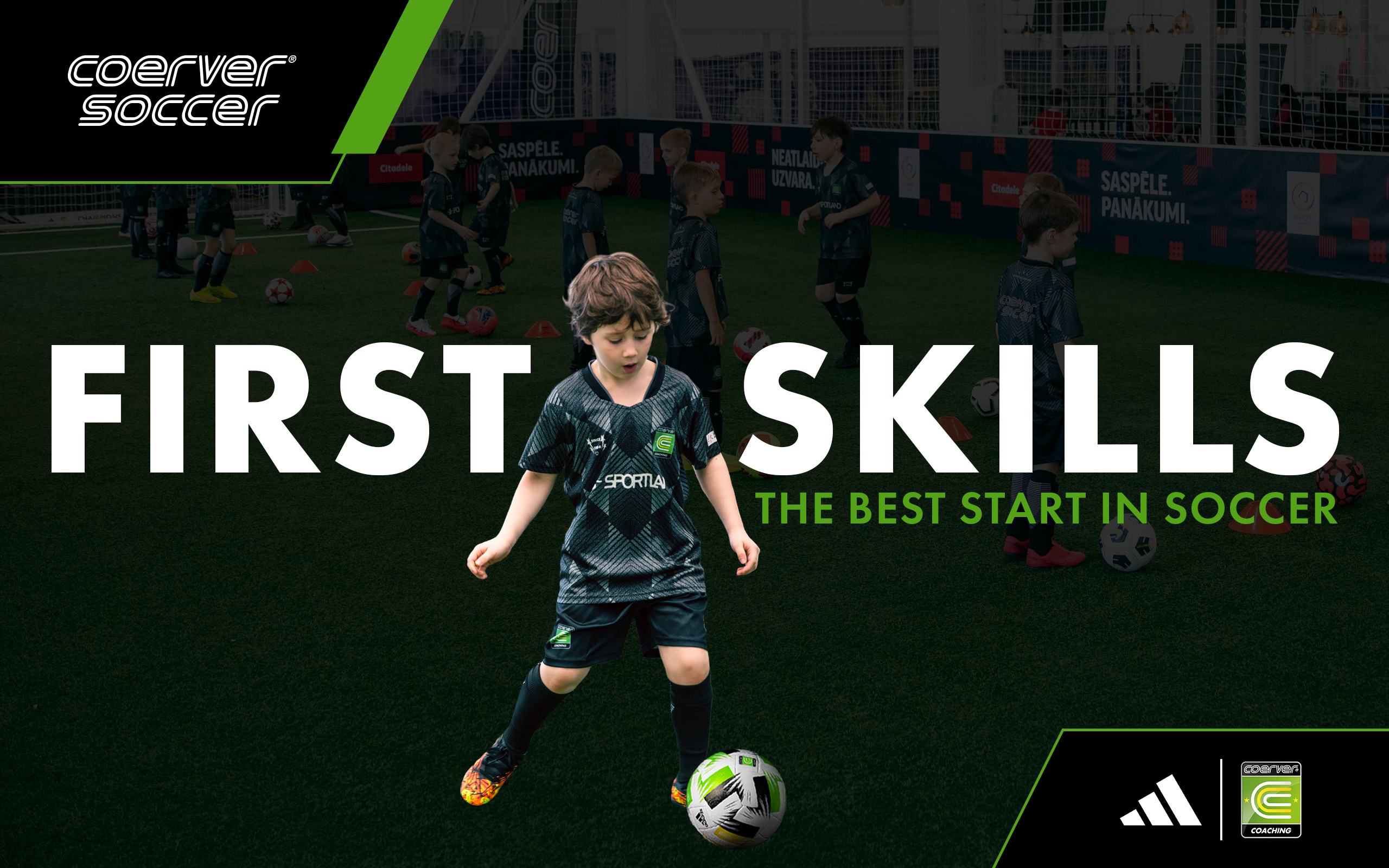 Coerver® First Skills are designed for soccer players of all levels, and those with their first experience with soccer. Our Coerver® Trainers will help lead your player(s) to develop initial ball feel and confidence in a safe and fun environment! Our sessions will be focused on the technical development of players, including field awareness and overall increased confidence and creativity on the ball through various coordination movements, balance games, speed, ball mastery, fast foot work, and small-sided games. Players will then be encouraged to use their newly-acquired skills in competitive 1v1, 2v2, 3v3, and full field games.
We are "The World's Number 1 Soccer Skills Teaching Method," and these sessions are held by our Coerver® Trainers. Parents are highly encouraged to participate alongside their kids as they get familiar with the ball, learn new skills, and have fun!
PROGRAM DETAILS
36 x 50 minutes technical training sessions [$20 per session]
Last session of every month will be a "teaching" Game Day
Option to make up missed sessions
Coerver® Training Kit Included
PROGRAM BENEFITS INCLUDE
Improved Skill, Speed, Sense, Strength & Spirit
Increased Game Confidence & Creativity
Greater On-Field Impact With Your Team
More Effective Home Practice
Healthier Player Habits
MEMBERSHIP DETAILS
Membership Term: September 2023 - August 2024
Coerver® First Skills Annual Membership Fee: $30
IMPORTANT DETAILS
Coerver® First Skill Dates: September 12th, 2023 through June 11th, 2024
Location: Salem Indoor
Time: 5pm - 5:50pm
Ages: 4 - 12yrs
GROUPS
Players will be group appropriately by ages and skill level to train and challenge players to be their best.
PROGRAM COST
Per Session: $20 (36 x 50 minutes technical training sessions)
Full Payment: $720 (please select the Full Payment option)
Deposit/Installment Plan: Deposit of $120 at the time of registration then eight (8) payments between $70 to $80 per month starting September 1st and occurring monthly until the last payment June 1st. (please select the Deposit Plan option)
FAMILY DISCOUNTS
Registration Steps
Register ONLY 1 player
Add remaining player(s) to your Coerver Account (DO NOT REGISTER EXTRA PLAYERS UNTIL DISCOUNT IS APPLIED)
Please email our Office at or.info@coervernw.com with the desired discount to apply to your Coerver Account.
• 2 Siblings, get 25% OFF second player
ABOUT COERVER
Each session offers progressive series of instruction in:
Ball Mastery
Receiving and Passing
1v1 Attacking skills
Speed (including the speed of thought)
Finishing and Group Play
All this results in improving player's ball control, 1v1 skills, creativity, speed of play and overall Soccer IQ.
CANCELLATIONS:
WE DO NOT REFUND, instead, we will keep a credit for you to use for any future programs we will offer. If you would like to cancel your registration, please contact Coerver® Oregon Support at or.info@coervernw.com.
If you have any questions, please email us at or.info@coervernw.com or TEXT 503-877-9840 to get in touch!
CHAMPIONS START HERE.