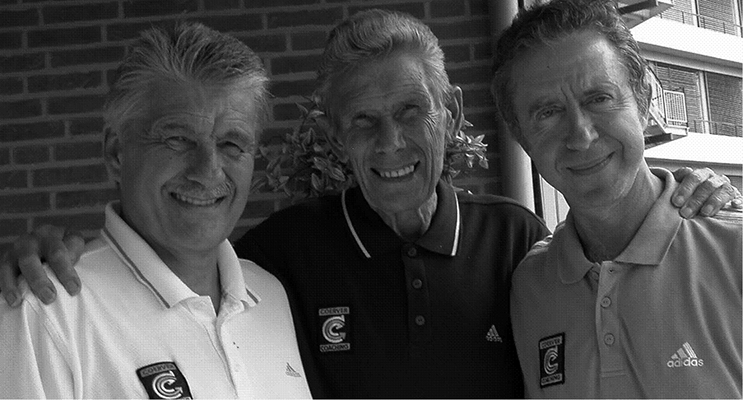 COERVER® COACHING
Coerver® Coaching is a global football coaching program inspired by the teachings of Wiel Coerver and created in 1984 by Alfred Galustian and Chelsea great, Charlie Cooke.
COERVER® COACHING IS:
A football skills teaching method suited for all ages but especially for players aged 4-16 years old of all abilities and their parents, coaches and teachers. A Method that focuses on Individual skills development and small group play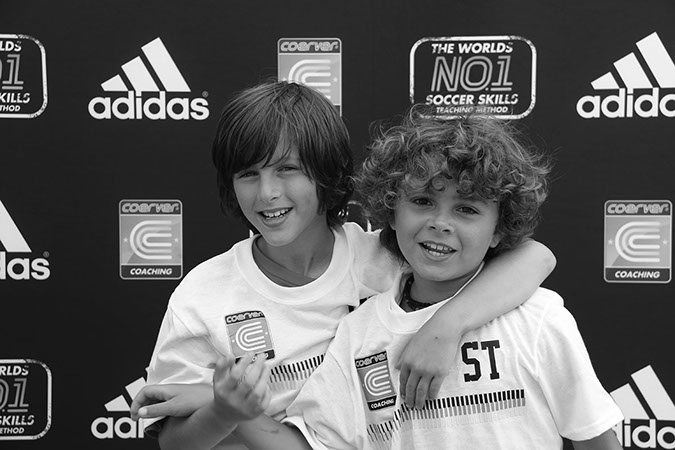 COERVER® COACHING HISTORY
In the late 1970s, Dutch European Championship winning coach Wiel Coerver led a revolution in soccer coaching. He was dissatisfied with the lack of individual skills and emphasis on defensive play in the professional game; an emphasis that many thought, was stifling the more exciting, attacking style of play necessary to score goals and attract fans.
Up to that point, little attention had been given to individual skill development, because no one knew quite how to teach these skills. It was also, then, widely assumed that the great players of the game were innately gifted far beyond the capabilities of the average player.
Coerver's early focus was on teaching ball mastery and 1 v 1 skills by encouraging players to emulate the "moves" of soccer's all-time greats, such as Sir Stanley Matthews, Cryuff, Beckenbauer and Pele.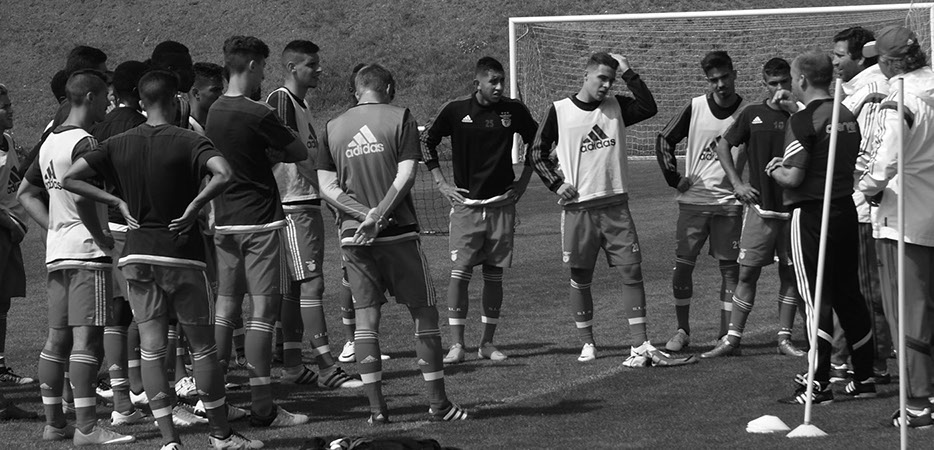 COERVER® COACHING ULTIMATE GOAL IS TO
Develop skilled, confident and creative players
Make the game fun to practice and play
Teach good sportsmanship and respect for all
Value winning but not more than character and performance
Provide a safe & educational experience
COERVER® HIGHLIGTS SINCE 1984
1.65 million kids and coaches have attended Coerver® Coaching programs
Coerver® Coaching in 44 countries
13 videos, DVD's and books in 12 languages
9 TV series in 8 languages
adidas® partner for 26 years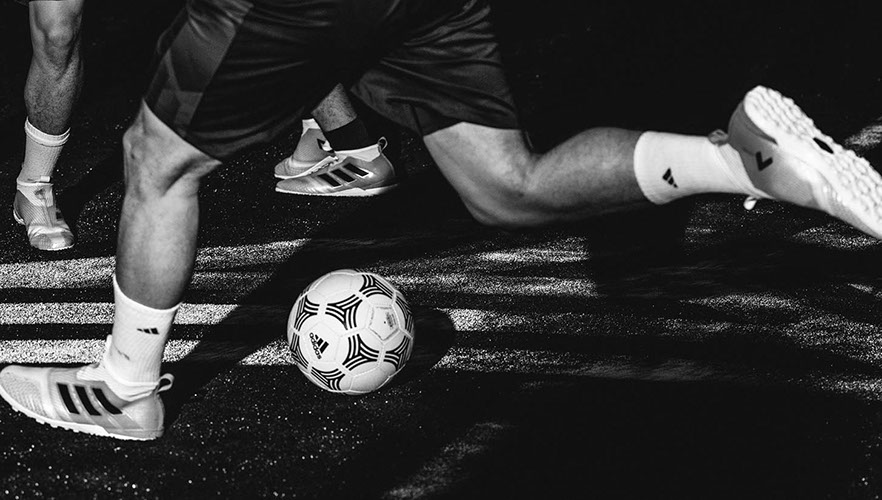 PLAYER BENEFITS
Improve your skills, whatever your position or ability
Learn how to use the skill of the world's greatest players
Become quicker with and without the ball
Enjoy your soccer more regardless of ability
COACH BENEFITS
You learn the secrets to effective skills coaching
You have more idea & drills for your sessions
You learn how to create fun and challenging sessions for your whole season
You get solutions to most coaching problems
PARENT BENEFITS
You get a professional, safe and fun learning environment for your kids
You get value for money
You get a clear improvement in you kids
You get the world's number 1 soccer skills teaching method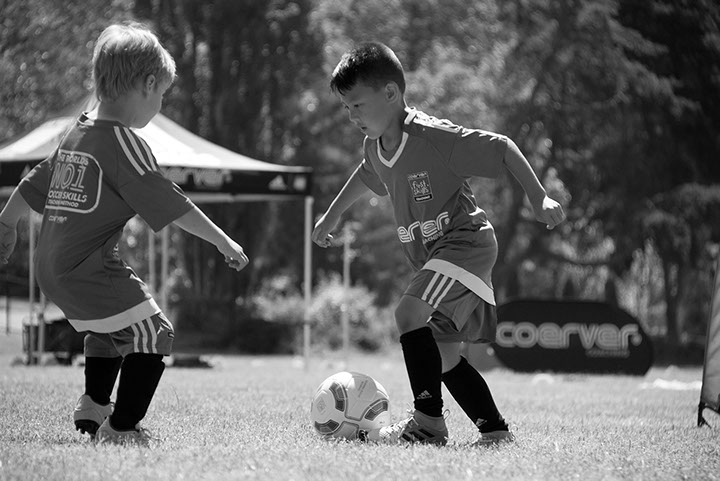 COERVER® COACHING CURRICULUM
Coerver® Coaching Pyramid of Player Development. Each block combines dozens of games and training exercises for all ages and many have been featured in the Coerver® Coaching book, "Master class" series and the "New Era" video series. All the exercises can be used by both coaches who are planning team training sessions and by players practicing on their own.
Ball Mastery is the foundation of every player's development and becomes essential for progress through the pyramid. But don't think of this as a ladder, where one level must be mastered before continuing to the next level. Instead each step is integral to the others and the player improvement is achieved, as the techniques at each level become stronger.